Return on Investment
Return on Investment is important to every business, especially in today's lean economy.
Due to the nature of mineral board ceiling tiles being vulnerable to water and humidity in a variety of facility environments, mineral board tiles need to be replaced frequently due to water damage and staining. The average facility completely replaces mineral board tiles about every five years due to water damage and staining.
The investment in mineral board ceiling tiles therefore becomes ongoing, both in terms of materials and labor costs. With Genesis tiles, not only will you never have to replace the tiles again due to water damage and staining, but you will realize a significant savings over time. Costs shown in the graph below include labor.
You can pay for a quality solution now and realize an ongoing return on your investment, or you can continue paying for ceiling tiles year after year.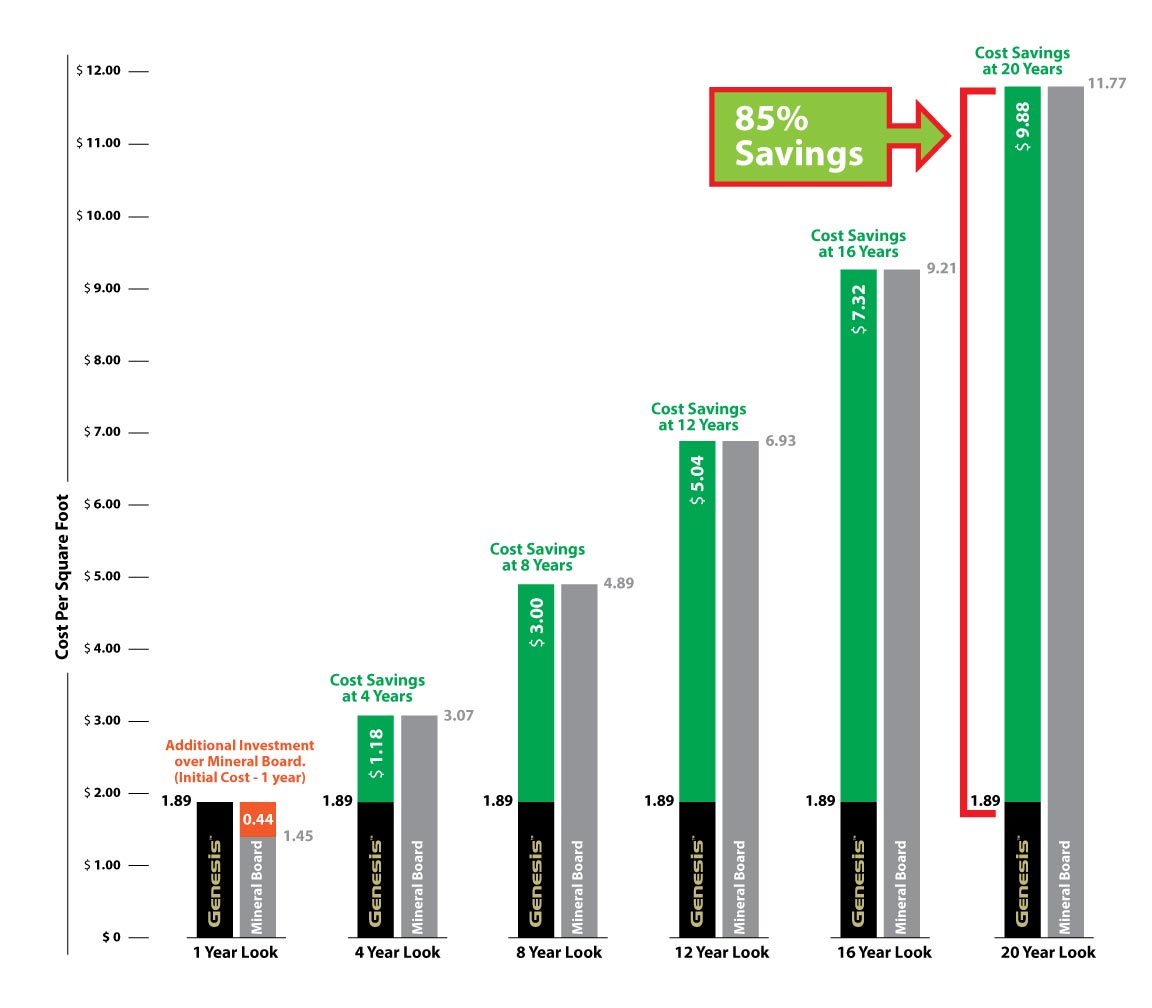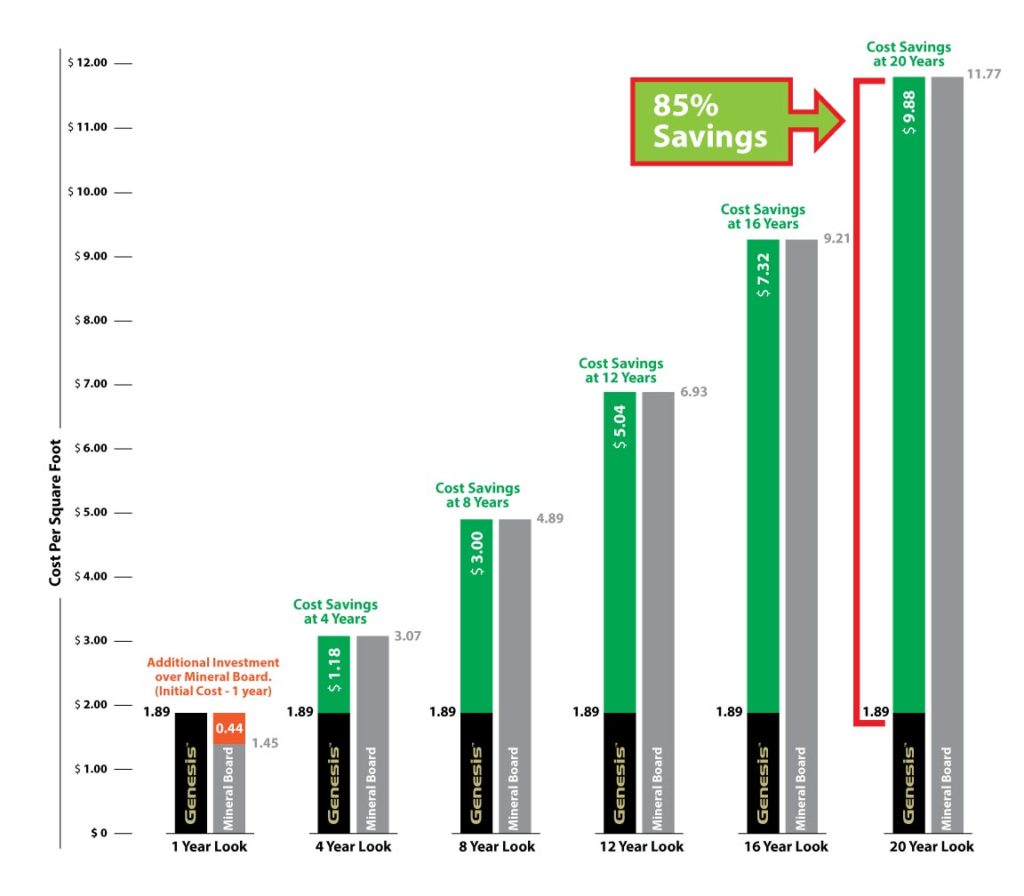 Case Study: Lowe's Supermarkets
Avoid Expensive Repairs & Downtime
Lowe's Supermarkets regularly acquires older facilities as part of its expansion plans. But one downside to these facilities is leaky roofs. Leaky roofs contribute to increased energy expenses, water damage and health issues, and are expensive and time-consuming to fix. With waterproof, maintenance-free Genesis ceiling panels, Lowe's doesn't have to worry about dispatching a maintenance team or renting costly scissor lifts to repair stained ceiling tiles and disturb people and property in the process. Reduce facility downtime with Genesis Ceiling Panels.
Lower Maintenance and Operating Costs
Lowe's Supermarkets has learned that a one-time expenditure of Genesis ceiling panels more than pays for itself. Traditional mineral board ceiling tiles are vulnerable to stains, mold and warping when exposed to water and need to be replaced over the lifetime of a facility, often more than once. But non-corrosive, durable PVC ceiling tiles have extended product life with less damage during installation and repair work, resulting in lower maintenance and operating costs. Realize a significant ROI and stop replacing stained ceiling panels.